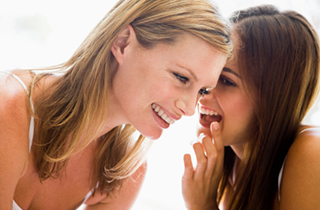 Many people believe that a smile is the most memorable feature in a first-time meeting, even more than the first words you speak or the clothes you wear. Indeed, nothing comes close to the impact that a great smile can make. And finding the right dentist to perform routine cleaning and dental exams or fix a dental or oral health issue can help you maintain the optimal health and function of your mouth.
Holistic, Individualized Care for your Family
As a holistic dentist, Dr. Astrid Sand is arguably the best dentist in Ocala, FL for you and your loved one. Choosing a new dentist is an important decision for you and your family. You're entrusting care for a major part of your overall well being to a dental professional you have never dealt with before. Most people depend on recommendations from other primary care providers, family members, or friends when considering their options for dental care.
But the needs/wants of other people may not necessarily match yours. Dr. Sand believes that a person's oral health is strongly connected to their general health and quality of life. This is why our procedures are designed to positively impact each patient's general health and quality of life by treating various dental problems to restore their dental health, helping them improve their oral hygiene, and recommending treatments that will help them achieve the smile of their dreams.
Perfect Mix of Modern and Conventional Dentistry
We address each patient's unique needs and goals, from your toddler to teen to adult. We accomplish this by starting every visit with a careful assessment of the patient's unique needs and risk factors, and then identifying the best preventive, therapeutic, and/or cosmetic treatments available.
Dr. Sand is dedicated to delivering total health dentistry to all her patients. This means that she provides all rounded dental care for your family with options for:
Preventive Care
Restorative care to repair damaged teeth
Tooth replacement with dentures or dental implants
Cosmetic treatments to help improve our appearance.
Contact Us Today
Visiting your dentist regularly is a healthy practice that should start as early as possible so it becomes a lifelong habit. With a holistic dentist in Ocala, FL you can now take the best care of your oral and general health.