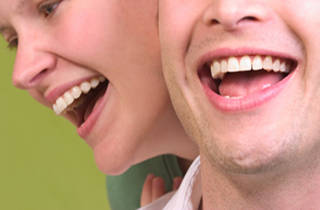 Dental implants provide the best tooth replacement option that gives you the same feeling as your natural teeth. And with patients increasingly looking for metal-free dental restorations, there is the option using zirconium implants that are completely metal-free.
Also referred to as ceramic steel, zirconium is a extremely durable natural ceramic material with zero metal or alloys. It is a great alternative for titanium implants that use metal, and can be used:
For dental reconstruction such as bridges
As a dental implant peg that is topped with a crown – in a similar manner to traditional titanium dental implants – though some zirconia implants feature a simple, one-piece design
As dental implant pegs to support dentures
Metal free dental implants have been used for years in Europe, and were only recently approved for use in the US by the FDA.
Some reasons to choose metal free implants and dentures include:
Simple one-piece design

– This means that you can enjoy your new implant after only one dental visit. It is also easier to clean, reducing the risk of gum disease
Hypoallergenic – Zirconia implants are made from natural material, which does not cause any sensitivity or allergy issues
Long lasting – Zirconia implants are incredibly strong and can withstand tremendous pressure much better than two-piece implants, improving on their durability
Comfort – From reduced implant placement to general comfort with a single-piece restoration, patients enjoy greater function with metal free implants.
Biocompatible – There is no risk of corrosion from the wet oral environment or contact with fluoride
Beauty – Zirconium is white in color, and doesn't create a darkened look at the gum line
Metal free dental implants and dentures can also be used with smokers with a high success rate (77 percent). For non-smokers, the success rate is 98 percent.